My little sister is visiting this week and she's requesting cereal! Hmmm…we don't normally eat cereal and my kids aren't yet old enough to ask for it (I don't even think they know what it is.) But it got me thinking is there was something I could make that would be similar.
Granola….of course. It's crispy crunchy and great in a bowl covered in raw milk or dolloped with fresh vanilla yogurt. She totally approved and it was so good that we went through the first batch in under two days!
This recipe is just sweet enough, delightfully crunchy and pretty frugal too.
Most of you will already have most of these ingredients in your pantry and this recipe is so easy, you can play with the ingredients and add in other flavors, nuts etc. Granola doesn't have to be boring.
So ditch the over-priced, sugar-laden store bought granola cereal! Seriously, that stuff has more sugar in it than a candy bar. With homemade granola, you have complete control over the healthy ingredients.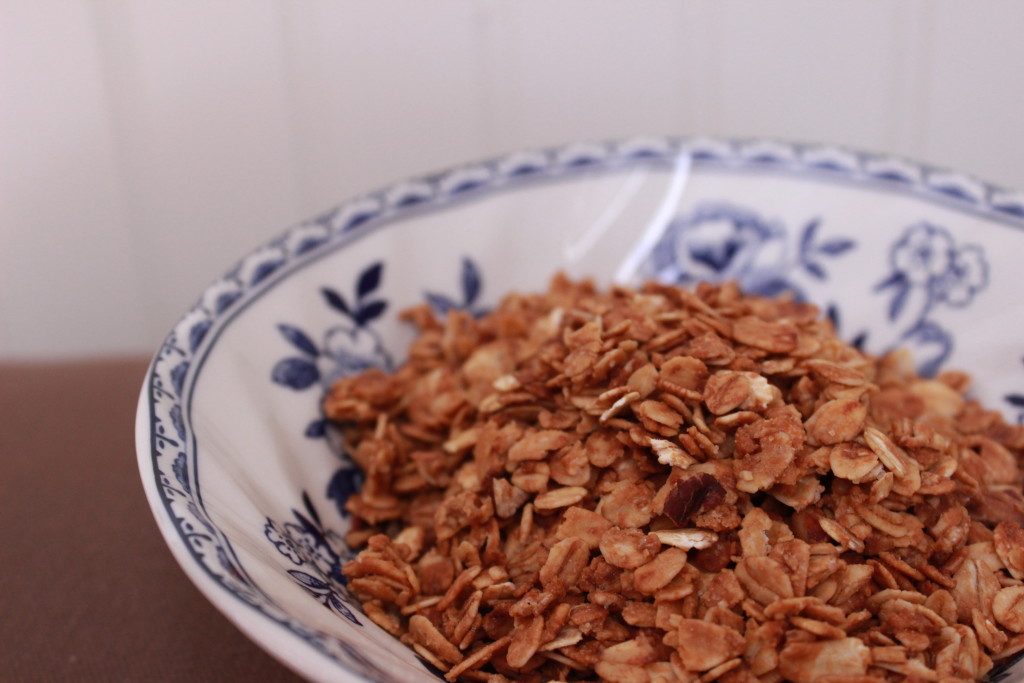 Homemade Vanilla Granola
2015-07-06 07:59:57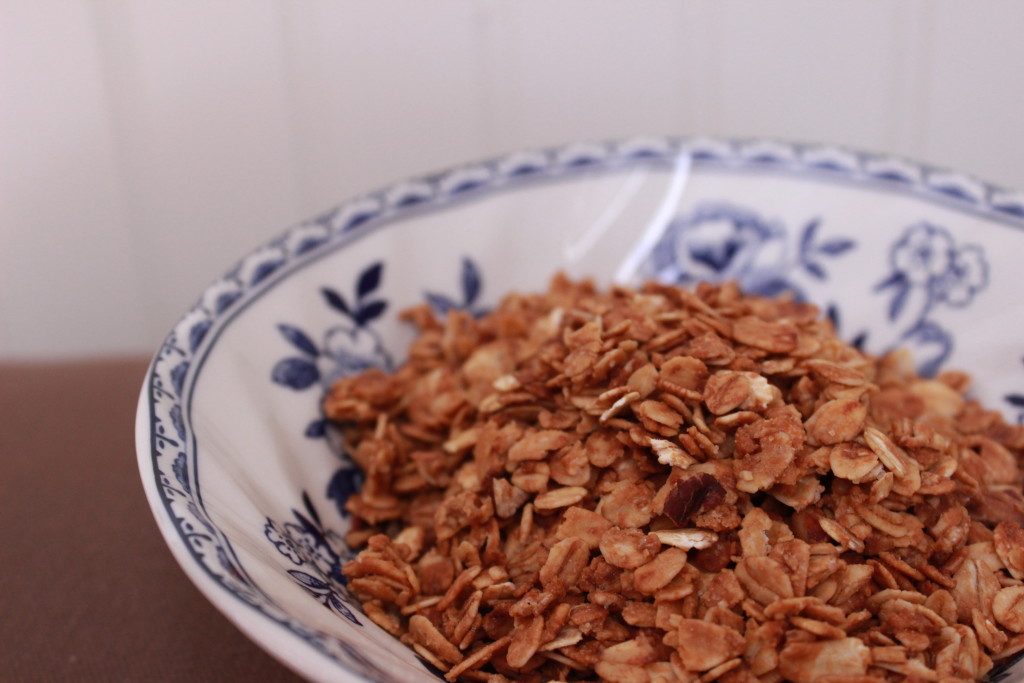 Ingredients
6 cups rolled oats
1/2 cup brown sugar
1/4 cup granulated sugar
4 tsp flour
1 tsp salt
1/4 cup honey
1/4 maple syrup
6 Tbs butter
2 tsp vanilla
4 Tbs water
Instructions
Preheat oven to 250 degrees
Mix all dry ingredients together on a baking sheet.
In small saucepan warm all wet ingredients together.
Pour over dry ingredients in pan and mix together with your hands until fully incorporated.
Bake for 1.5 hours, stirring every 30 minutes to prevent burning on the edges.
Notes
Once cooled, granola will be nice and crispy. Store in air-tight container.
TheToupsAddress http://www.thetoupsaddress.com/
Enjoy!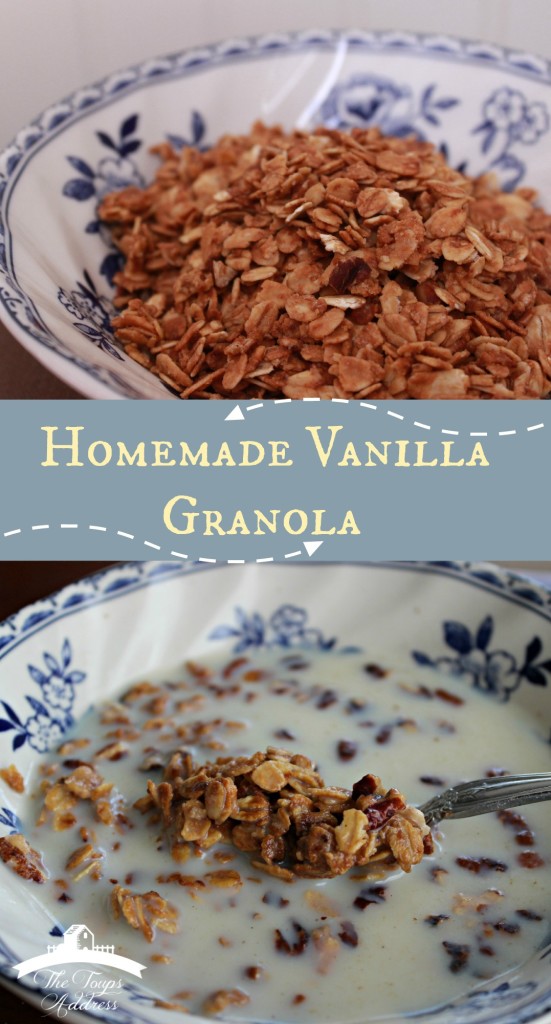 Related posts: